"You get a copy! And you get a copy! Everybody gets a copy!"
A few years ago, my first novel was published.
Copygirl
. And all was magic in the world. Friends and family cheered, respected book people wrote
nice reviews
and girls who were mean to me in high school got so jealous they started badmouthing me all over again.
Oprah even picked up a copy (in a photo-shopped pic my old creative partner made for me 😂).
During that hullaballoo, I kept writing. A second novel. Then a third. And friends and family kept asking:
When is your next book coming out? When can I read it?
What I've learned (the hard way) about the publishing biz is, unless the author is Glennon Doyle or Liane Moriarty, that's just not a question to ask. It's like asking your sister-in-law when she's gonna have her next kid.
YOU don't know what she's going through. How hard she might be trying. Maybe she and her hubby are at it like rabbits, but Mother Nature just won't throw them a carrot. Or maybe
he keeps doing annoying things like breathing
, and she and him are never ever going to have sex again.
Or maybe, just maybe, that baby of hers is laying in a pile of lit agency "To Be Read" piles waiting to be loved after her last agent abruptly closed up shop to spend more time on Twitter, causing the poor author to ponder the inequities of a God who plays favorites while impatiently inching
another year closer to death
.
Not the author. Your sister-in-law.
Whatever. Bitter is for bar drinks. Point is, I have news about my very first book! It got picked by my publisher for a BookBub promotion, which I'm told is almost as hard as
getting an agent to answer your emails
on days that end in 'y' (unless you are Glennon Doyle or Liane Moriarty).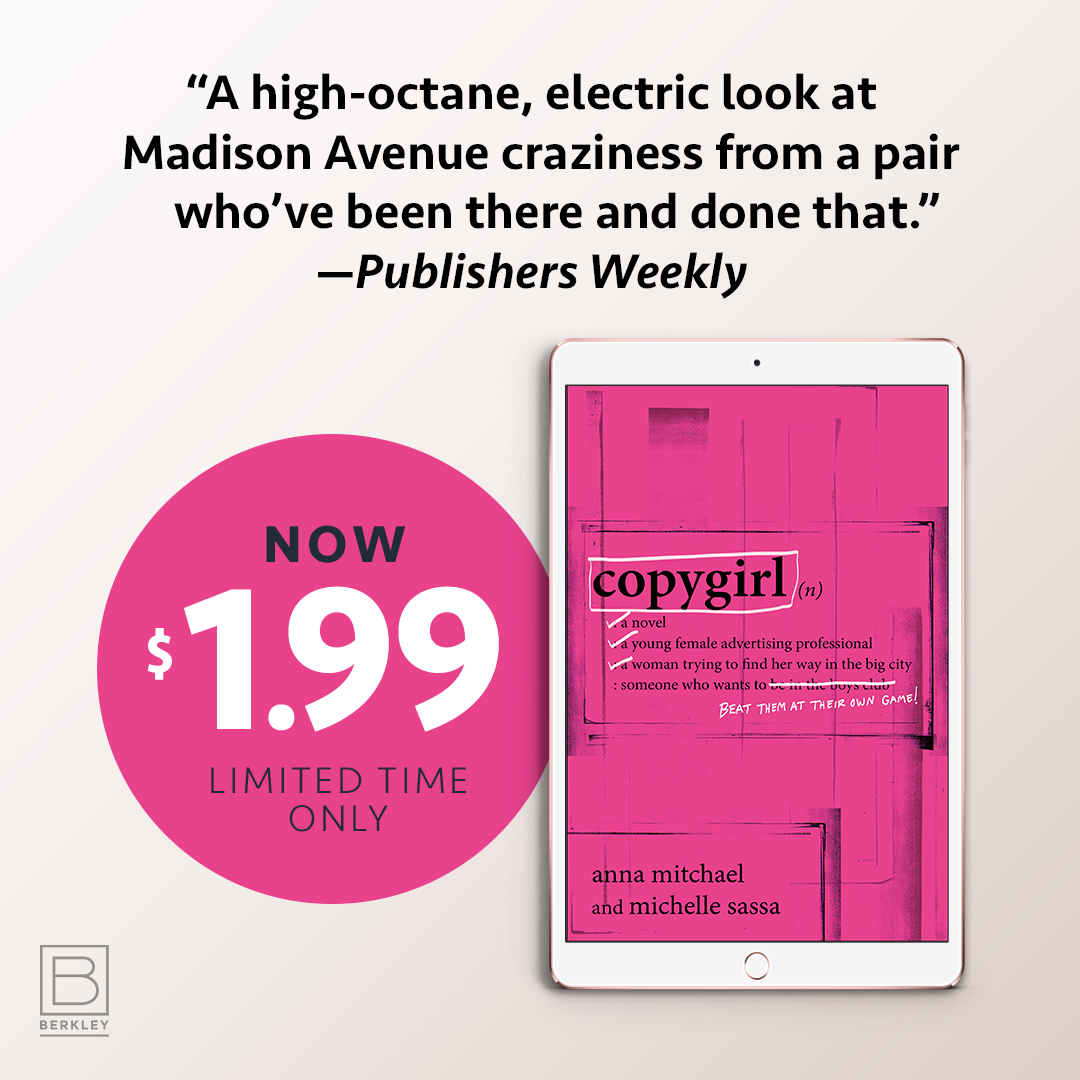 Bookbub Featured Deal! Wahoooza!
The
Copygirl
ebook is on sale. So all you people who cheered when it came out but failed to actually read it (you know who you are, husband), here is the big break YOU'VE been
waiting for.
It's less than two bucks. You can barely buy a king-size candy bar for that price. Go on and get your
Copygirl
download now
from your favorite online book store and then please email and tell me what you think – I'm constantly refreshing my inbox (while scarfing down Snickers) to see if I've got news on book two or three…
Follow me on BookBub to be notified about new books or future discounts.
Don't miss a minute! Sign up now to get my musings in your inbox.
I'm way funnier than those eBlasts you keep getting from Old Navy.